Water Purveyor Solution
For purveyors, it's not easy keeping up with manual data entry, site survey data, and tracking who's submitted their test. Easily enter, track, and store backflow test data with Syncta, the modern way to track and store all of your backflow test information.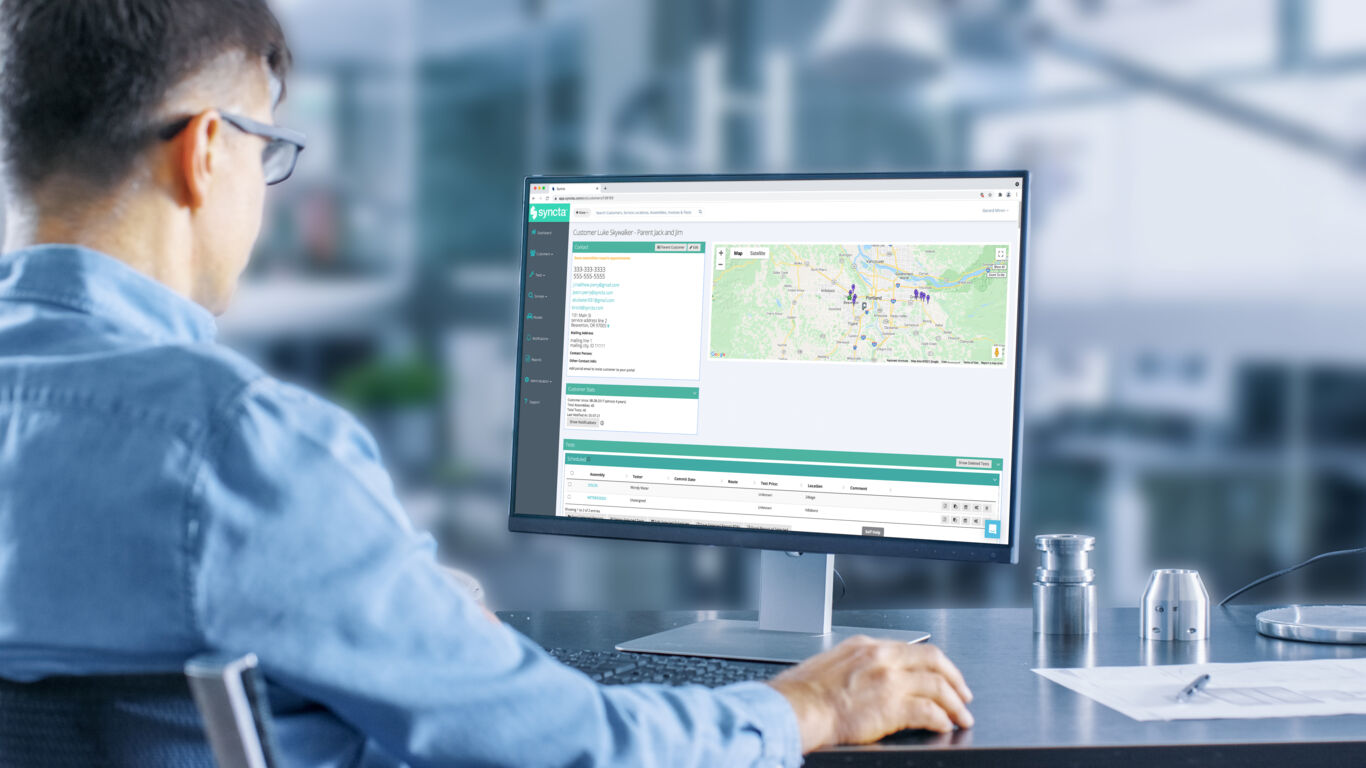 If you thought you knew what customer service was, you'll have to think again. Brock Sheehan at Syncta is the essence of customer service! With a very 'hands-on' approach, a supreme knowledge of the backflow business and a genuine concern for helping you and your business flourish...that's what is offered by Syncta.
Mike & Virginia
FDI Backflow Specialists
Nevada, USA
Not sure what plan is right for you?
Take Syncta for a test drive with our free 30-day trial.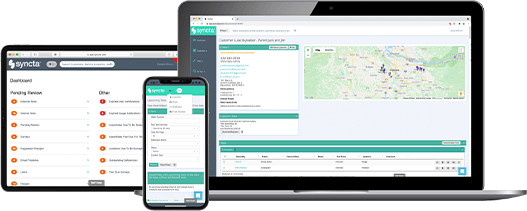 End The Paperchase With Syncta.
You've got better things to do than chase paper. Syncta stops the paperchase and frees you from the tedious and time-consuming task of manually entering backflow test results. Syncta is the comprehensive solution designed for water purveyors to easily manage cross connection control programs.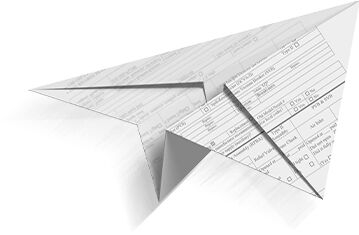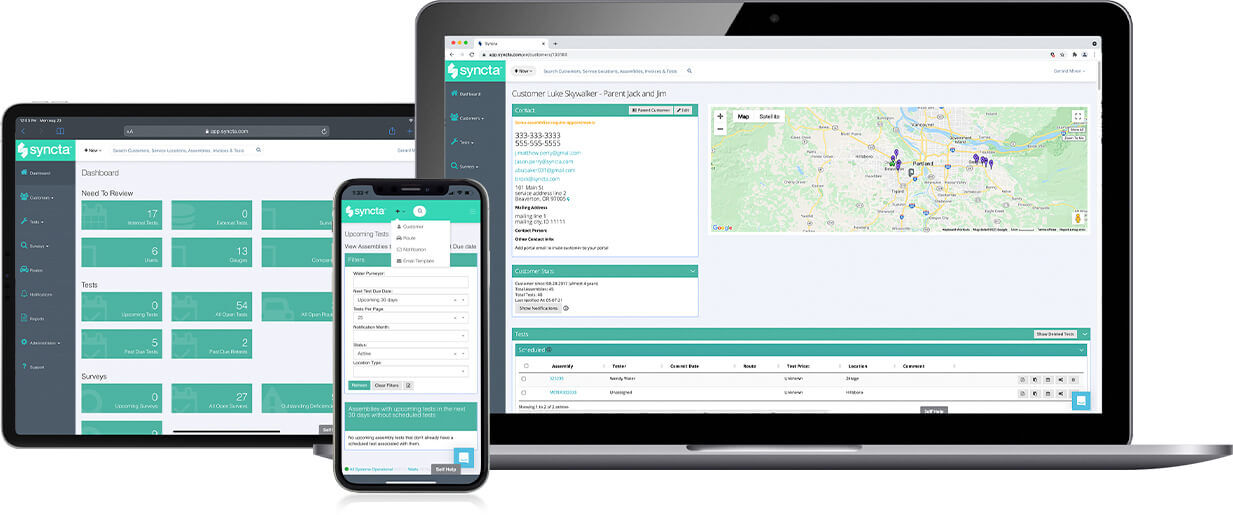 Here's more that Syncta can do for you:

Send Unlimited Notifications
Easily send notifications and reminders of when tests are due via email, or print and mail them.

View Test Results 24/7
Our cloud-based portal enables testers to enter test data from any device at any time – eliminating the need for you to manually enter test results.

Simplify Surveys & Tests
Schedule surveys and tests, record survey results, upload photos, track deficiencies and resolve test failures.

Synchronize & Report
Set up a recurring synchronization of data with a system of record, pull real-time reports 24/7 and prepare annual state compliance reports.

Always On Secure Data Transmission
Syncta utilizes Amazon Web Services (AWS) to securely host your data with 256 bit AES encryption - no software downloads or service interruptions.

Responsive Customer Service
Stay connected with the Syncta Customer Success team via phone, email, and live chat support.

Eliminate Paper
Save time and money by switching from paper to electronic test submissions and test reports.

Visual Mapping
Use Google Map's geolocation feature to see customer addresses and assemblies on a map.
Contact Us